Welcome to the Official Website for



NOW HIRING
MD-EMT & NREMT
For all Locations: Easton, Hagerstown, Joppa,
Lothian, & Hughesville
Your Leader in the Transportation industry.
AAA Transport can handle all of your transportation needs.
No matter how BIG...or small.
We are *NOW HIRING* with a new pay scale!!
Visit our Job Openings section or click the link above.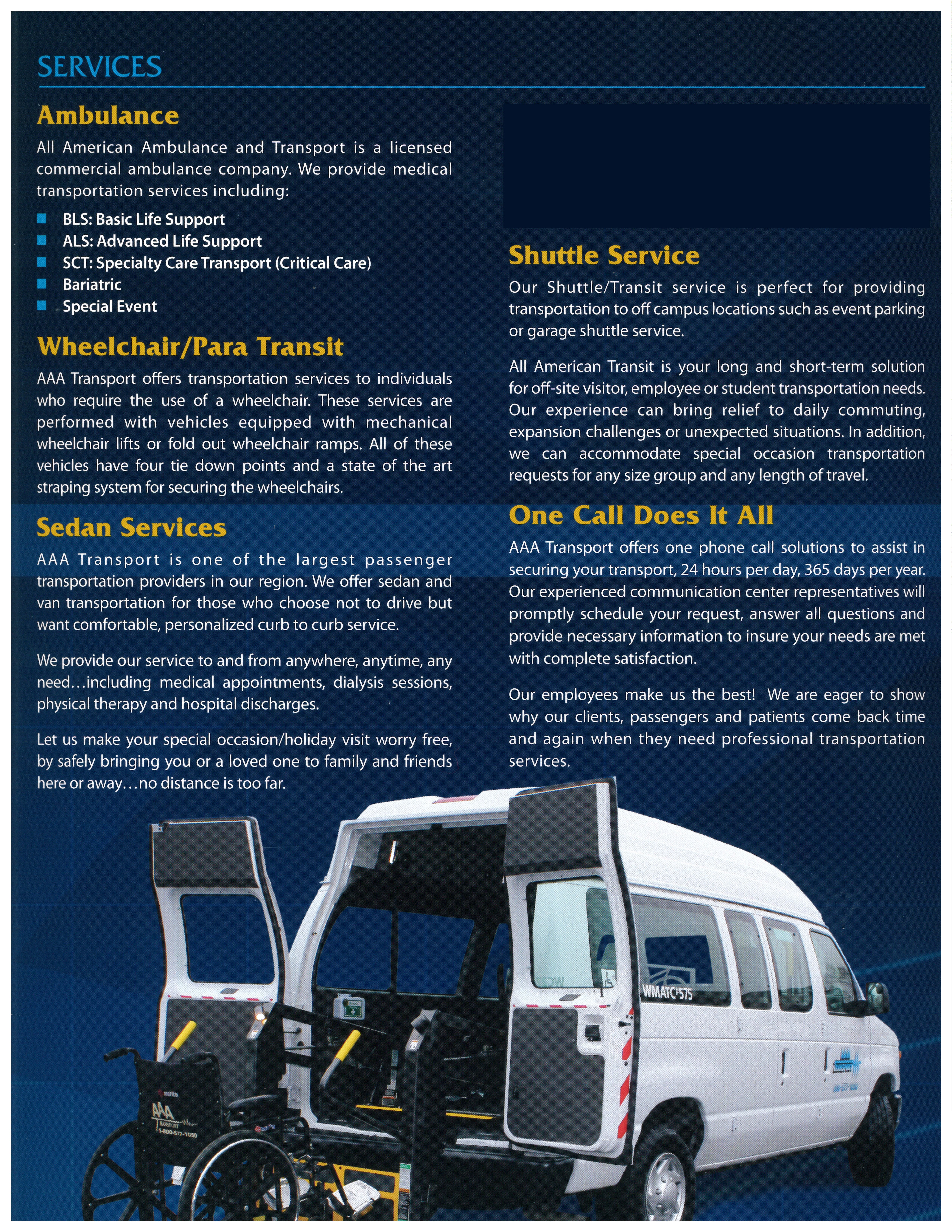 Some of the photos shown are for advertisement purposes only and are not necessarily that of actual vehicles available. Please contact us for actual vehicle availability and pricing.
Commercial service#00056